Picture of Glen Robertson, new mandolin player will soon be posted
Bookings are by contract, our fee is based on distance, number of days and shows, we have a PA available if needed for a nominal fee. Our fee is very competitive
and affordable. We offer you a high energy, high quality performance, we perform, bluegrass, country, old time, mountain, gospel and the best in comedy.
Professional PA system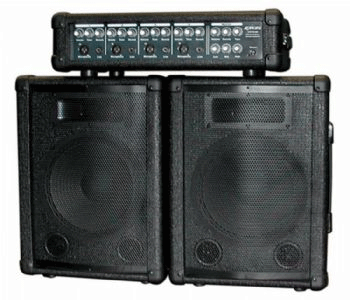 STAGE PLOT
(Mic's) Left to right facing stage
Vocal 0 0 0 0
Instrments 0 0 0 0
banjo bass mandolin guitar

For a promo you can contact us to send you one, which includes, CD, DVD of live show, bio, list of places of performance.
Professional Mic's

Mic Stands