I am excited that you are visiting my web site. I am here to provide you with the unique entertainment for any occasion.

On this site you'll find all that I have to offer you to make your event a memorable experience. Our performance is only one with the fans in mind, our performances are, high energy, high quality, entertaining and professional.
We are professional grade.
Colonel Eric Live interview on KWBC TV
Colonel Eric Lewis's new CD project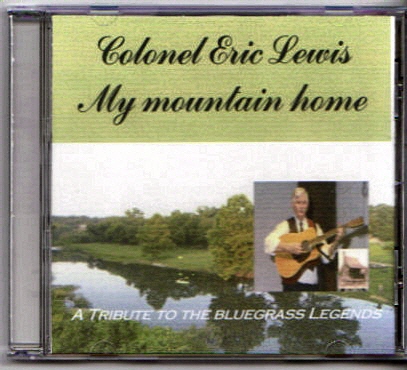 My Mountain Home
Col Eric's new CD project will be out in early 2009, the project is a tribute to the legends, Bill Monroe, Flatt & Scruggs, Jimmy Martin, Jim & Jesse, Stanley's, Doyle Lawson, and others. It can be purchased here when released.